The Amazing 12 Body Transformation system
I've been working as a personal trainer for almost 20 years. During that time, I've sought out the top ways of making people stronger (which is what lead me to learn to bend steel and becoming a strongman), leaner, fitter and healthier and one thing that the fitness industry is known for is being full of B.S. Though there is plenty of good information out there, it's also in the sea of misinformation. In fact, I used to have a relatively well-trafficked blog where I was calling people out, which might be how you found me to begin with.
With all of the nonsense out there, before and after pictures are often times little more than the work of photoshop. If you ever watched the documentary "Bigger, Faster, Stronger" which details the influence performance-enhancing drugs have had on the fitness industry you might have seen that some of the before and after pictures were actually taken in the same day only hours apart. The results were the work of a photoshop editor.
It's gotten so bad, that facebook actually won't even allow before and after pictures in their advertisements. Scammers are the reason we can't have nice things.
So a while back, a facebook friend of mine named Paul McIlroy started posting some of the results he was getting his clients. They were amazing transformations in both building strength and burning fat, and were in a relatively short amount of time (12 weeks). Over the course of 20 years sorting through the good and the bad I've developed an eye and am immediately skeptical when it comes to a lot of this stuff but I was floored by the results he was getting people. From everything I can tell they were legit.
Amazing!
But the question is, how does he do it and is it replicable? That is the true test of a system.
So he put out a certification course for personal trainers and only top coaches qualify. I'm normally early, but never the first to do something like this. Because things come and promise to be awesome but rarely deliver as promised, so I like to sit, wait and observe a bit to see if there is any legitimacy to it.
I also happen to be friends with many of the personal trainers that were in the first and subsequent rounds. I watched as they started pumping out the results from their personal training clients.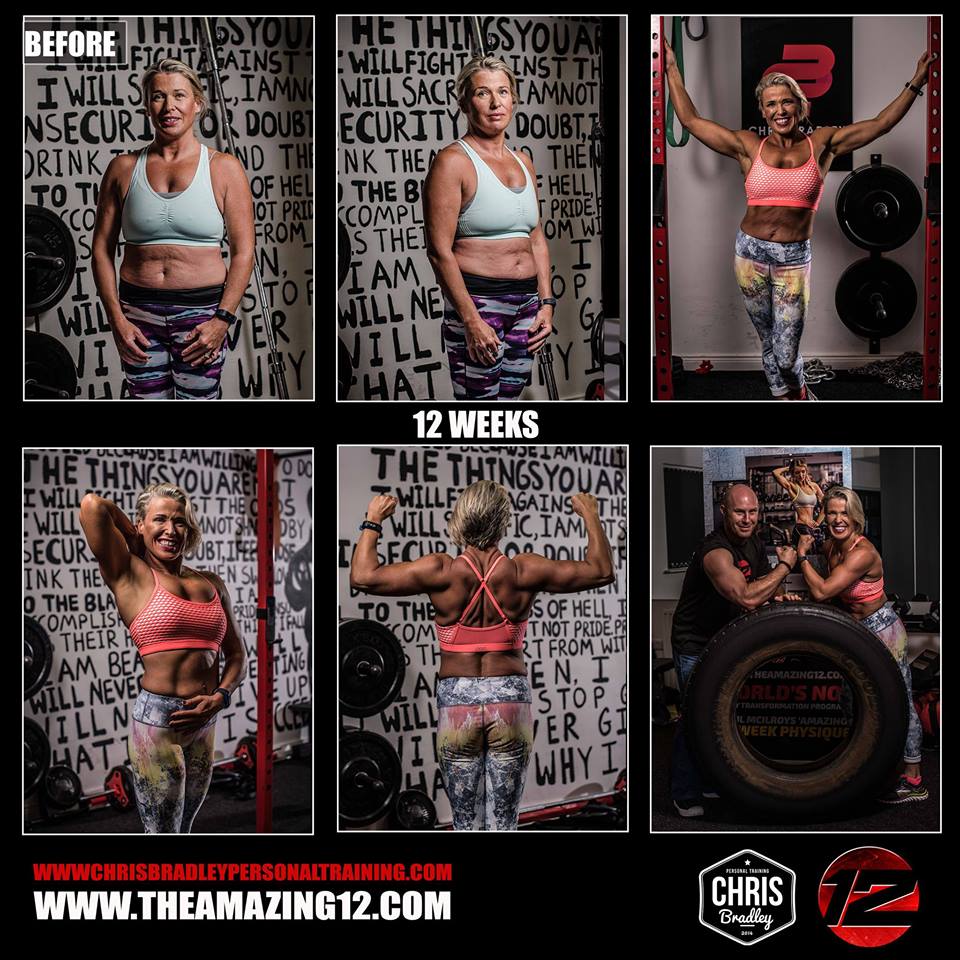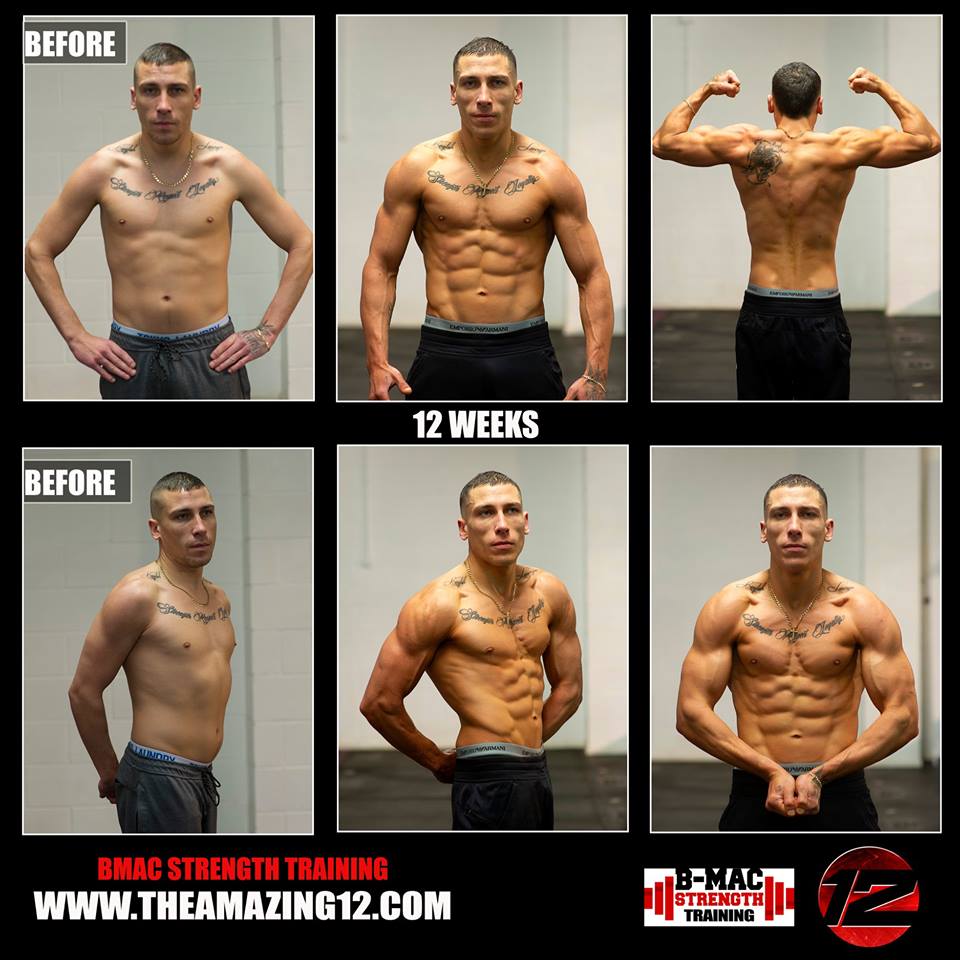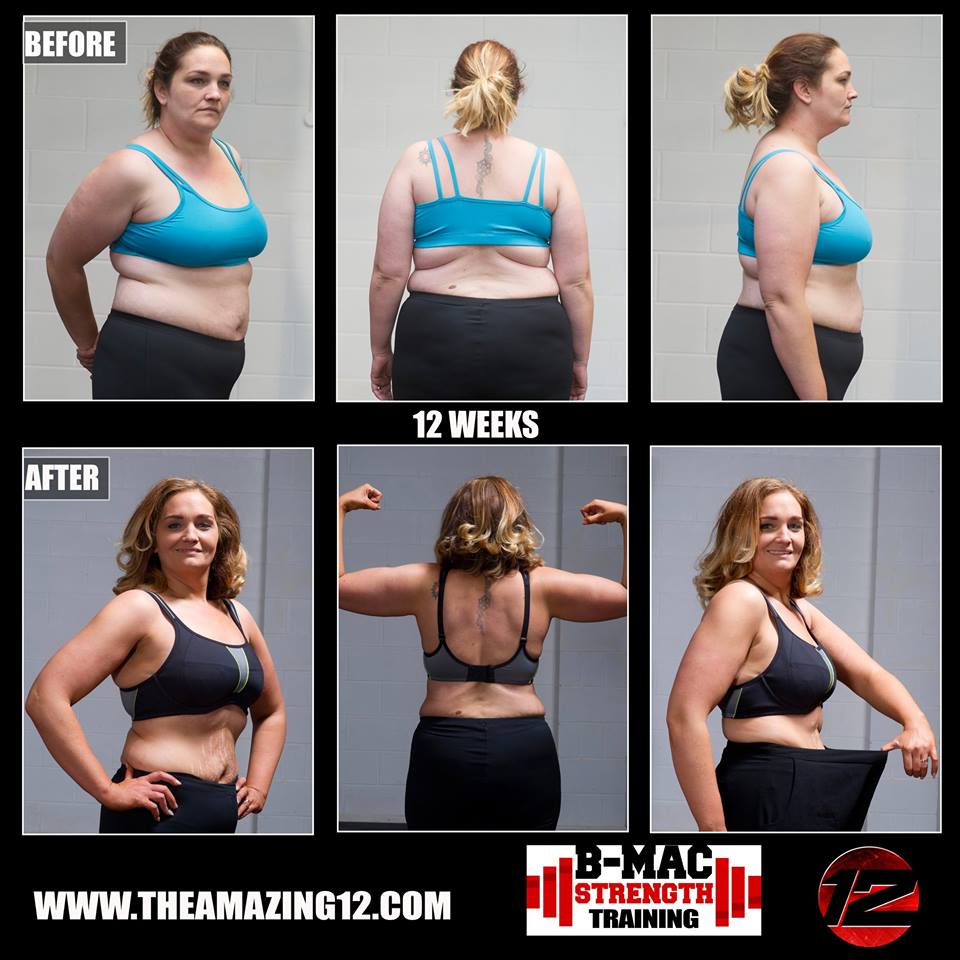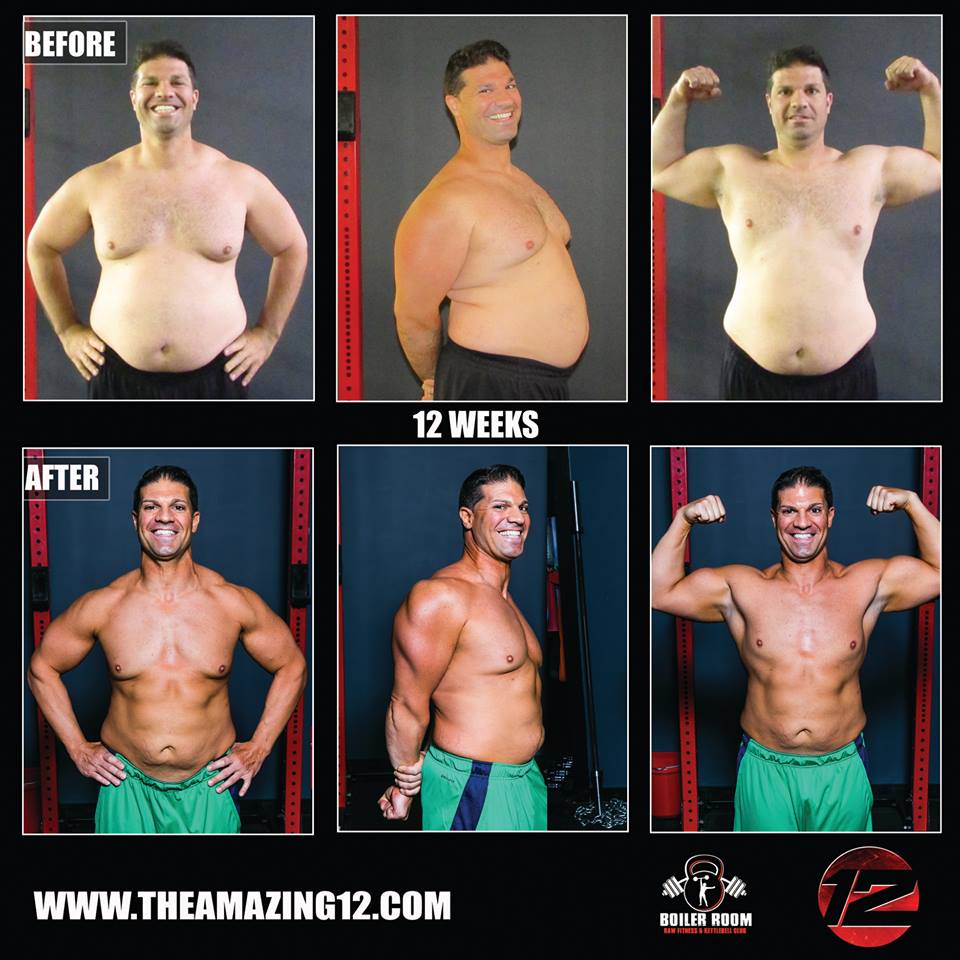 Amazing results! And there are literally thousands like that from a relatively small amount of coaches. And not just looks, but performance also. The consistency of success is remarkable…and systematic.
And as of December 18th at 12:04 am, I'm proud to now be certified as an A12 coach and will be accepting a very small amount of individuals in the first round of the Amazing 12 program. I'm keeping it small so that I don't get overwhelmed.
The first round will start about mid-January in my personal training studio in Boonton NJ (I'm the only one within 50 miles that can offer this). If this is something you are at all interested in send me a text at 973 476 5328 and I can explain the details of what will be involved.
Don't wait around, I've already gotten 2 people that tell me they want to do it and I expect the other slots will also be quickly filled.
---
Eric Moss is a world-record-holding professional performing strongman, author, motivational speaker, and personal trainer. In the tradition of the strongmen during the turn of the century, he performs feats of strength such as bending steel and breaking chains as part of a show and speaks on goal achievement for corporations, nonprofits, government as well as for schools and universities. His exclusive personal training studio is located on Main Street in Boonton New Jersey, is close to Mountain Lakes, Denville, and Parsippany New Jersey.