Get Started
To Parsippany Residents and Business' Who Want Fast Weight Loss, Rapid Strength Gains & And Incredible Fitness Results:
"You Give Me A Shot And I'll
Prove That I Can Give You The Keys That Make You Stronger, Leaner, Fitter and Healthier…Even If You Have Failed Before."
Our System Worked For Several "Hard Cases" Who Tried It All And Failed…
And It Will Work For You Too, Guaranteed!
Here's What You Get:
21 Day Fat Loss eManual written by our Nutrition Coach Serena
1 Goal Assessment Consultation ($80 Value)
1 Program Customization Session including the Functional Movement Screening ($80 Value)
Unlimited Email Support (Priceless)
Ultimate Body Transformation Secret e-book ($14 value)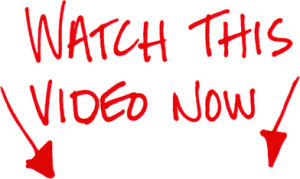 Hey Parsippany New Jersey, It Is Not Too Late To Get Stronger, Leaner, Fitter and Healthier For The Summer…Even If Nothing Else Has Worked Before
By Eric Moss
Dear Reader,
"Many people believe it is their fate, to go through life weak, sick and overweight. But that is not the case you see, because Eric Moss Fitness is located right here in Parsippany.  I'll get you results that you'll both see and feel!.  You might even lose 11 lbs. just like my client Neal. So all you have to do is call me and say "Eric I want to start today!"
Hey there, my name is Eric Moss and I stink at poetry.  I am a Parsippany personal trainer that is great at coaching people just like you to have success even if nothing else has worked previously. I have a tremendous amount of success working with people who have injured backs, who are highly out of shape and at getting fast results for people who don't know where to start or how to begin. Well chances are that you landed on my website because you wanted to get in shape and have probably failed in the past or are looking for something better.  What you need is a customized, proven program from someone who knows what they are doing.  My Parsippany Personal Training and Nutrition Team can help you achieve your goals with this tried and true formula.
Expert coaching + guidance, support and accountability = results…and it works…it really does.
(check out some of our success stories if you want to see for yourself)!
Not sure if you can afford a customized program? Not a problem, my group personal training allows for camaraderie that makes it both fun and affordable because the groups are kept small so that you still get the customized program and the attention you need to get the best results possible safely and effectively from myself or my highly qualified personal trainer assistant coach Jill (the Jill Sergeant) and our Nutrition coach Serena. It's all focused on you and your goals. Be forewarned though, not everybody is invited to continue. We don't allow people in that don't have a sense of humor or don't facilitate the atmosphere we keep. Even though this is a "no frills" training center there is no gym intimidation here.
Not sure if the schedule will work for you? We have many open times to train as long as it's within the group personal training hours. download the schedule here
Here's How To Get Started
Put Your Info In The Fields Below and We'll Talk To You About Your Goals. I'll also send you the Ultimate Transformation Secret e-book as well as give you a subscription to my Get Stronger, Leaner, Fitter, Healthier e-magazine at no cost to you.