Group Personal Training
New Jersey Personal Training
NJ Fitness Bootcamp, NJ Personal Trainer, Morris County personal trainer, Morris County Fitness Bootcamp
"Eric Moss Fitness Small Group and Semi-Private Personal Training"
If you are like 90% of the people out there you wish you could have a personal trainer but can't afford 1 on 1 personal training with an experienced and effective coach. With small group and semi-private personal training you still get the knowledge, guidance, support and accountability of a qualified and experienced personal trainer and a customized program but at a reduced cost because you are sharing the time slot with others. With training sessions kept at 10 people or less at a time, you still get the personalized program along with support and accountability to get you to your goals the most effective and safe way possible.

My training philosophy
No man or woman should be forced to go through life weak, overweight and out of shape.  We are given the choice of being strong, healthy and fit and looking spectacular and you don't have to leave every session feeling beat up and drained. If you don't know how to do this, my coaching team can teach you, guide you and keep you accountable till you reach your goals and develop friendships beyond that.
"Physical Training is about chasing awesomeness, not exhaustion." Eric Moss

It's more than just coaching that gets you success, the support and accountability is a "force multiplier" that guarantees you'll get the results you want.

You probably struggle to get your exercise in each week, let alone each day. You need some motivation, guidance and support. You're not alone!

Are you an experienced exerciser or just starting out? Our Small Group and Semi Private Personal Training program will be right for you either way since it's customized to your unique needs each time you come in. Utilizing a system that has been proven time and time again we will strength train movements, which will work every major muscle group in a specific sequence every session along with cardio and corrective exercise specific to your needs. We limit the size of the groups so that we can give every single person the individualized attention they need to train safely, effectively and finally achieve their goals when nothing else has worked previously.

Our clients receive:.
• Full Goals Assessment/Fitness Evaluation including Functional Movement Screen, to benchmark your amazing progress with the program and to ensure safety and progress.
• A Personalized Program, performed in a small group of your new friends to get you to your goals the most effective way with the coaching you need and the company and camaraderie that makes it fun.
• Corrective exercise, to keep you safe and correct imbalances.
• Guidance and Accountability Coaching, the key to your success is having someone who will hold you accountable for your success and guide you there.
• Continual Course Correcting, we track your progress, your lifestyle and celebrate your successes and over come obstacles together.
• Meal Planning and Nutritional Accountability from a Health and Integrative Nutrition Coach (not included in all packages).
• A healthy, strong, lean and fit body in record time!

During the diagnostic consultation I'll look at your health history, and interview you about your past struggles, your goals and your motivation and if we have a good fit for each other I'll present you with the program and package that is best for you. Then we provide you with the knowledge, experience and accountability that you need to get you to your goals. Basically follow the instructions, achieve your dream body. We make it that simple.

Don't wait to schedule your complementary diagnostic consultation, we'll figure out which program is best for you.

"It's a nonjudgmental atmosphere where you can laugh and joke while building self esteem and getting a good quality workout." Dr. Paresh Kasabwala (state employed mental health professional)
If you are looking for someone to scream at you and call you names, you are in the wrong place. If you are looking for something different with someone that will look you in the eye, smile and say "You can do this." then you are in the right place. What we do works, guaranteed. Don't hesitate to schedule your diagnostic consultation today!
Small Group Personal Training Schedule
Monday: 6am 7am 8am 5pm 6:15pm 7:15pm
Tuesday: 5pm
Wednesday: 6am 7am 8am 5pm 6:15pm 7:15pm
Thursday: Call for your free Goal Assessment Diagnostic Consultation
Friday: 6am 7am 8am 5pm 6:15pm 7:15pm Semi Private (2 to 4 people) is scheduled on an appointment basis.
Saturday: 10am
Call for your Diagnostic consultation 973 476 5328
All people must go through the initial diagnostic consultation before joining the group class.
Our location was at 82 Bloomfield Avenue, Pinebrook NJ 07058 but we are currently located in Parsippany New Jersey on Parsippany Road.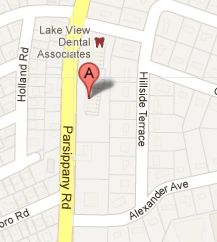 Frequently Asked Questions
I am out of shape and not sure if I can handle being in your class. Will I be ok there?
Yes! During the complementary 1 on 1 diagnostic consultation I'll be reviewing your goals as well as your limitations to figure out how we can safely and effectively get you to your goals. Each person starts off in a different place and that's why it's necessary that programs are customized to your abilities, your unique challenges and even the stress from your day to day life. All of that is taken into account when I calibrate and customize your training program and that's why I don't exclude people based on where they are physically (unless it's a medical condition that we can't work around…which is rare) Often times I have someone that is very overweight training alongside someone who has world class levels of fitness and what amazes me is that they become great friends too!.
What equipment do I need to bring?
If you are coming to my fitness studio then you aren't required to bring anything. I supply all of the equipment including kettlebells, towels and water and the guidance, support and accountability.

Do you write diet plans?
Our team has a Health and Integrative Nutrition Coach that can help you plan your meals and keep you accountable to your goals. She'll make simple, lifestyle friendly changes and work with you personally to come up with solutions that work with your unique taste preferences, your lifestyle challenges etc. Depending on your goal assessment consultation I'll be asking you questions and if I think you should work with her I'll put her in touch with you.  Combining the a proven training plan with an effective nutrition plan, your body will have no choice but to become leaner, stronger, fitter and healthier.
What do you do that is different then other personal trainers?
It depends on the trainer or boot camp. Several boot camps I have seen teach unsafe form with little to no thought about intelligent program design at the expense of your safety and results. Sometimes they don't know any better and sometimes they do it because it is easier to market. I NEVER compromise results for marketability. I use proven systems that utilize techniques that simultaneously improves your performance while keeping you safe. To my knowledge nobody customizes it daily based on existing fatigue levels and treats everything as a whole and some trainers are the "work em till they puke" types (I don't do that). I'm not saying what others do is wrong (I'm implying it lol), I just know what I do is right and works like a charm…even if everything else has failed so far.
What do you mean by "physically awesome?" I have never heard that term before.
Physically awesome is a term I came up with to explain the feeling you get from the peripheral benefits of our style of training because my clients were getting multiple levels of great results. Most of my clients come to me because they want to lose fat. What happens is that the use of strength training for fat loss makes them lose fat which is what they want but also makes them much much stronger at the same time. What they found is that though they didn't think they wanted strength, when they got it they LOVED IT. In addition to losing fat you'll get stronger, fitter, more flexible, better muscle tone, improved self confidence, improved out look on life, a better posterior chain (your butt, lower back etc.) a stomach that is firm, flat and toned that will keep your back safe at the same time. Physically awesome is having everything that you didn't know you wanted but loved when you have it.
As Featured in the Daily Record…Twice!!!
As Featured in the Daily Record!
(Feats_of_Strength_Fight_Cancer) Full article in the Daily Record
Parsippany